2018 has been a big year for me. I moved to the pioneer valley, started HT Woodshop LLC, bought a house, set up a wood shop and actually made a few sales in the process! I cannot truly express how grateful I am to everyone who has supported me in this endeavor. As the year comes to a close, I am looking forward to taking a few days off to reflect on this past year and begin to dream about 2019. Here's a little synopsis of 2018 and some of the projects I had the privilege of working on.
Restoration of this antique family heirloom from Nova Scotia. This project included repairs, a complete refinish and a few hidden gems. Read the full story here
Black walnut case, dovetails throughout, exotic Chechen drawer fronts, black velvet interior with lap jointed dividers. This project was a skill builder.
These plant stands were made from leftover scraps - walnut, ash and maple. I was in love with the two tone aspect of the legs and wanted to feature that on an easily reproducible design. This project was just for fun.
My favorite project from 2018! I reproduced two record cabinets from a design I had made in 2017. Box joint case construction, sliding frame-and-panel doors, dividers, two tone legs attached to the case with through wedged tenons. Both went off to live in California.
White oak, grain wrapped miters with hidden tenons, back slats attached with lap dovetails, small turned feet at the bottom. This was a quick and dirty project to get our TV off the floor!
Carving is one of my absolute favorite ways to manipulate wood. This large outdoor sign lives at Sheldrake Point Winery and is a sister to a larger piece I made in 2015. Full story on that project here.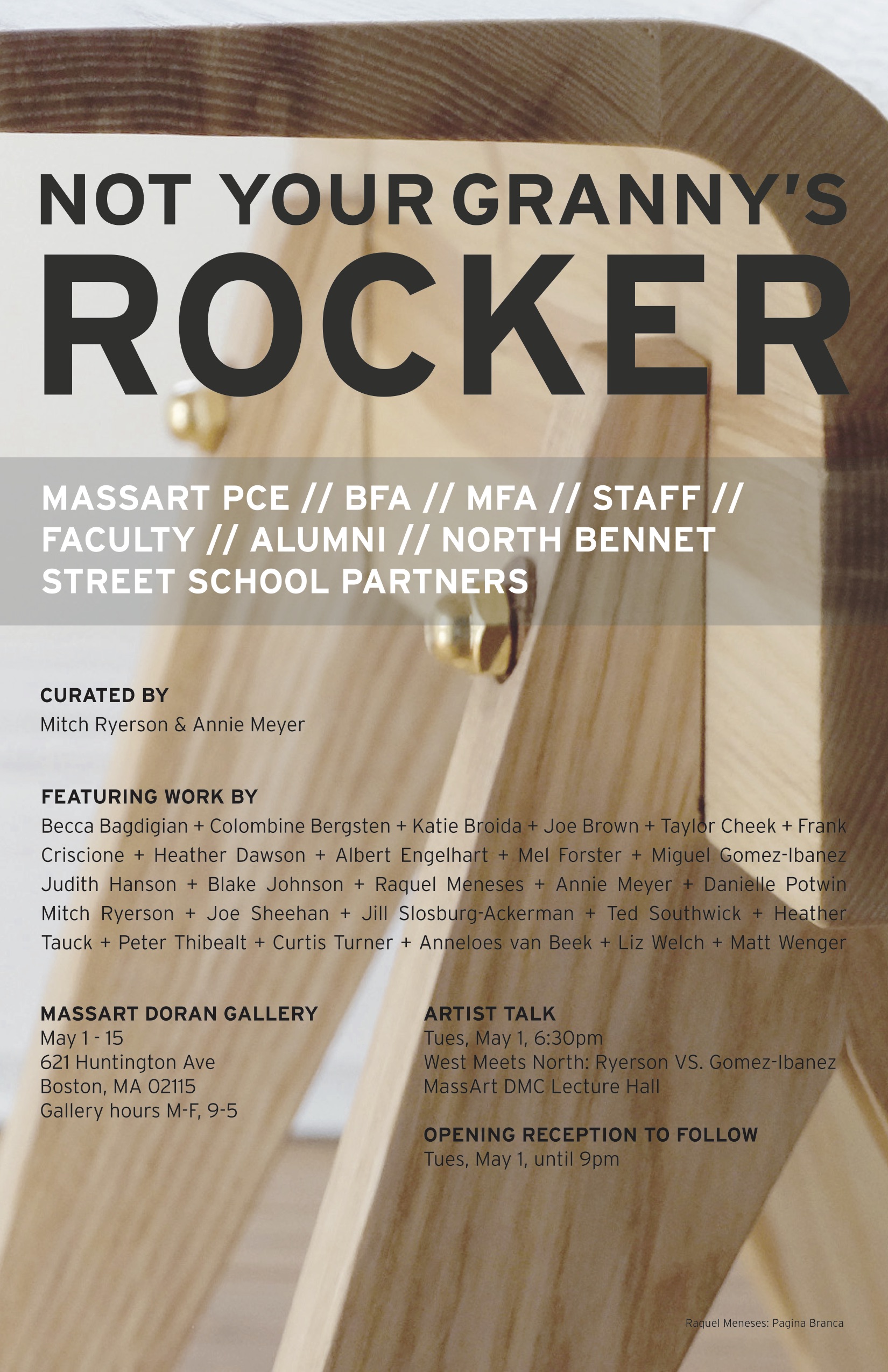 In May, my Fiddlehead Shelf was featured at MassArt, alongside many talented furniture makers from the Boston area.
In June, my Meditation Lamps were featured in NBSS' annual student and alumni show. Thank you North Bennet!
Seth Capista Furniture and I found our new shop space and began setting up. We bought machinery, built walls and outfitted the space. This is a work in progress!
Large hanging cabinet for my hand tools - Maple, box joint case construction, fame-and-panel doors.
Griffin and I completely renovated our kitchen. New appliances, new cabinets, new tile, new electrical. Glad that's over.
Leeloo came to us in September as our second resident shop dog.
We hosted a busy open house in October where we invited community members to see our space and view some of our furniture.
I closed out the year with some smaller items for sale. Hand turned, burned and painted Christmas tree ornaments, cherry cheese boards, rosewood handled screwdrivers and maple rolling pins.
That's a wrap! I am still completing a few unfinished projects from 2018 that didn't make it onto the list. Always good to have works in progress, right? I am looking forward to making more furniture in 2019! If you'd like to commission a special piece, contact me today.